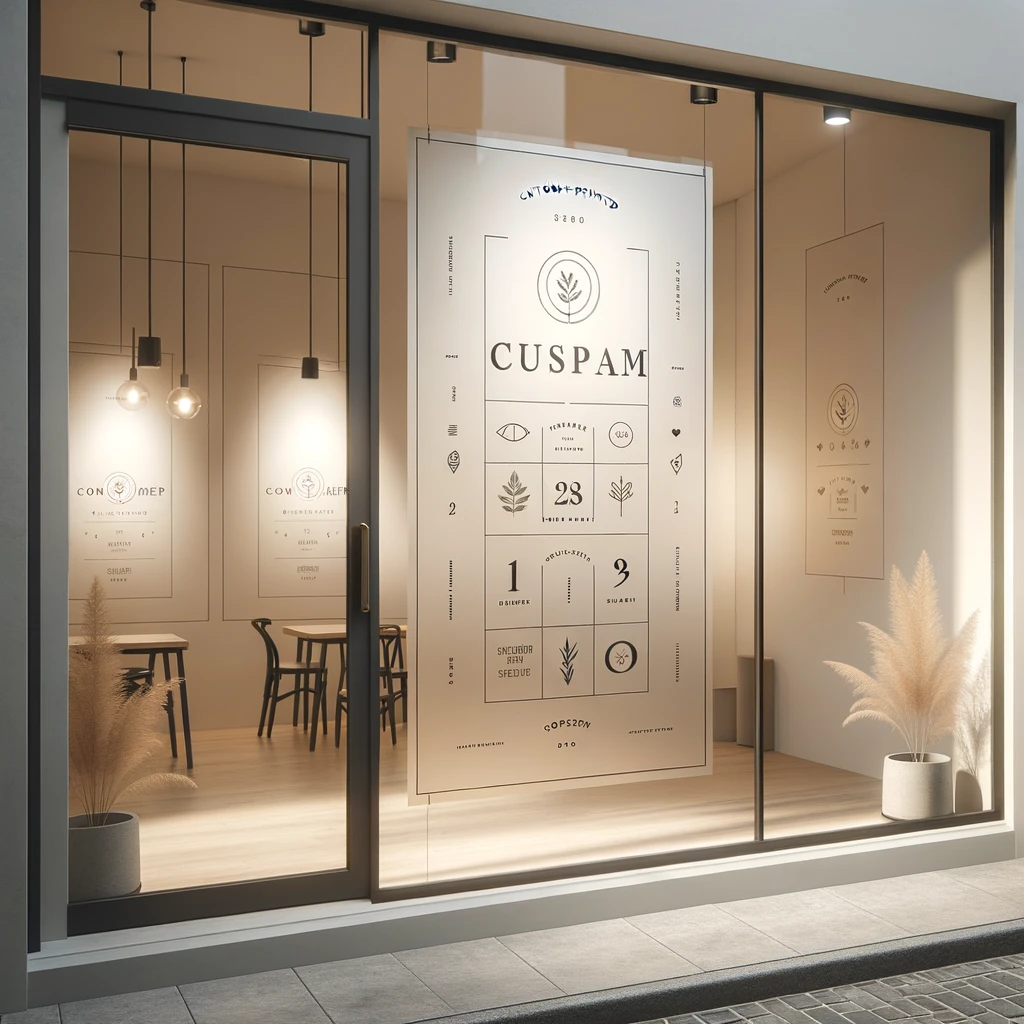 Storefront Vinyl
Elevate the visual appeal of your store with our "Storefront Vinyl Graphics." These premium vinyl decals are designed to enhance the appearance of your shop's windows and storefront. Create eye-catching displays, promotions, or branding messages that capture the attention of passersby.

Key Features:

High-quality vinyl material for stunning visual impact.
Customizable designs to suit your branding or promotional needs.
Easy application and removal, leaving no residue behind.
Weather-resistant and durable for long-lasting use.
Transform your storefront into a captivating advertising canvas.

Transform your storefront into a powerful marketing tool with our Storefront Vinyl Graphics. Make a lasting impression and attract customers with stunning visuals.